The unmistakable Italian style, written in colors, fashion, trends, combined with an international breadth of study of trends and globality, creates in BELLAOGGI a unique mix of look and result.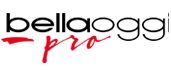 Professional line – a complete range of semi-permanent nail polishes and technical tools to ensure an outstanding performance.
About us
Born in Italy Made in Italy Create for all
Founded in 1989 ,
Eurostyle Spa was born from his strong experience in cosmetics. 30 years of success and growth through the world of palettes, trendy make-up and the clear signature
Made in Italy
.
Eurostyle S.p.A. Head Office: Interporto Di Nola – Lotto D – BI. 3 – Mod. 311-312 – 80035 Nola (NA) Italy

International Division:
+39 02.83648883